For a week of celebration with George Washington's Birthday and Fat Tuesday's Mardi Gras, the financial markets did not receive the memo! As of Friday morning, both stocks and bonds are in the red with the S&P 500 on pace to close the week off more than 3% and the Nasdaq down approximately 4.25%. It's a similar story in the bonds as yields are higher and prices lower. The bellwether 10yr UST T-Note yield started the week 3.82% and is currently just shy of 4% today. Looking at the short and long end of the curve, we saw more inversion as the 2Yr yield increased from 4.62% to 4.8% today, up 18 basis points. The long bond (30Yr) is up only 5 basis points from 3.87% to 3.92%. Looking at the 2 vs 10s spread it is currently a negative 84 basis points. In other markets such as currencies, the US dollar has seen a decent rebound recently, now being up four consecutive weeks of gains. The DXY which tracks the dollar against trade-weighted currencies is trading above 105 after trading in the mid 103's last week. The oil market was largely unchanged for the week with West Texas Intermediate (WTI) trading a little less than $75 a barrel on Tuesday and today just above $76. To give some perspective on energy prices, looking at the one-year anniversary of Russia's invasion of Ukraine, oil prices are approximately 15% lower year-over-year.
With a shortened holiday week, there was a decent amount of economic data. On Tuesday, S&P issued their Purchasing Manager's Index for both Services and Manufacturing. Both components surprised on the upside with the composite coming in at 50.2 vs a 47.5 projection. This level represents and eight month high after seven consecutive months of declines. On Wednesday Federal Open Market Committee (FOMC) released their meeting minutes from February 1st. The officials saw that slowing inflation could support a peak in the federal-funds rate this year and continued to emphasize their data dependent outlook for future meetings. On Thursday the Bureau of Economic Analysis (BEA) updated the estimate of four quarter GDP with a lower 2.7% quarter-over-quarter growth, from 2.9% previously. Another key piece of data from the BEA release was the Fed's preferred measure of inflation, the Personal Consumptions Expenditures (PCE) deflator. This measurement uses the personal income/outlays reflects changes in the prices of goods and services purchased by US consumers. The PCE year-over-year came in at 5.4% with only a 5.0% estimate. Both the headline and core readings were hotter than expected and will give little comfort to the fed as they look for continuing signs that inflation is moving towards their target of 2%.
Turning to next week, on Monday we'll get durable goods orders which are likely to have plunged in January given the volatility in aircraft orders. The core orders are expected to remain flat or slightly lower as more investment weakness will occur due to the higher interest rate environment. On Wednesday, the Institute of Supply Change Management (ISM) will release their manufacturing index, most forecasts are for a slight increase to 47.8 from 47.4 an improvement but still in contractionary territory. And on Friday, the ISM will follow up with Services PMI index which is expected slow down from 55.2 to 54.5 which is consistent with slower GDP growth.
Laissez les bons temps rouler! Let the Good Times Roll!
Fed Terminal Rate Pricing

The Baker Group is one of the nation's largest independently owned securities firms specializing in investment portfolio management for community financial institutions.
Since 1979, we've helped our clients improve decision-making, manage interest rate risk, and maximize investment portfolio performance. Our proven approach of total resource integration utilizes software and products developed by Baker's Software Solutions* combined with the firm's investment experience and advice.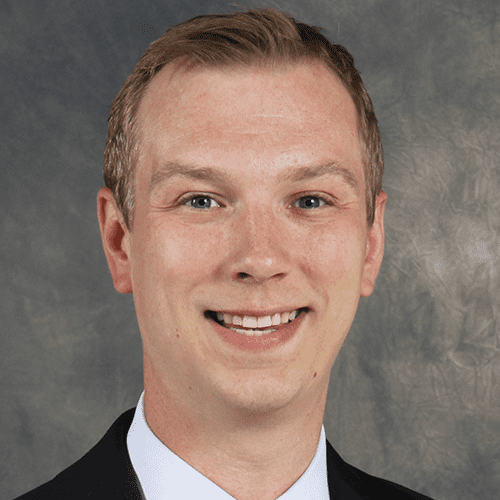 Author
Matt Harris, CFA
Senior Vice President
Assistant Director of Asset/Liability Management
The Baker Group LP
MHarris@GoBaker.com
800.937.2257
*The Baker Group LP is the sole authorized distributor for the products and services developed and provided by The Baker Group Software Solutions, Inc.
INTENDED FOR USE BY INSTITUTIONAL INVESTORS ONLY. Any data provided herein is for informational purposes only and is intended solely for the private use of the reader. Although information contained herein is believed to be from reliable sources, The Baker Group LP does not guarantee its completeness or accuracy. Opinions constitute our judgment and are subject to change without notice. The instruments and strategies discussed here may fluctuate in price or value and may not be suitable for all investors; any doubt should be discussed with a Baker representative. Past performance is not indicative of future results. Changes in rates may have an adverse effect on the value of investments. This material is not intended as an offer or solicitation for the purchase or sale of any financial instruments.