Today, The Baker Group is one of the nation's largest independently owned securities firms specializing in investment portfolio and interest rate risk management for community financial institutions nationwide. After decades of industry service, The Baker Group continues to grow and adapt in order to better serve their financial partners.
Asset/Liability Management
The Baker Group helps you stay focused on the future with our strategy and consulting services.
Fixed Income Services
Your financial institution and its balance sheet are unique, and the specific investment strategy that makes sense for you should reflect your institution's unique characteristics.
Software Solutions
Software Solutions is The Baker Group's proprietary family of industry-responsive programs proven to help community financial institutions improve their performance.
Regulatory Compliance
The Baker Group offers regulatory support by providing the following: preexamination reviews and packets, policy reviews, and board/ALCO training and education.
Investment Education
The Baker Group provides numerous online and on-site educational tools to help empower our clients and the communities they serve.
Public Finance
The Baker Group's Public Finance Division provides financial advisory and comprehensive underwriting services for municipalities across the country.

As financial institutions face unprecedented times, The Baker Group is ready with tools and services to help maximize the performance of your institution. That's why we're offering new clients our Software Solutions* service package for a six-month free trial. Not only will you have access to our latest market research and insight from our Financial Strategies Group, you'll be included in all of our webinars. There you'll hear the latest Information on the economy and how it could impact your institution and its investment portfolio.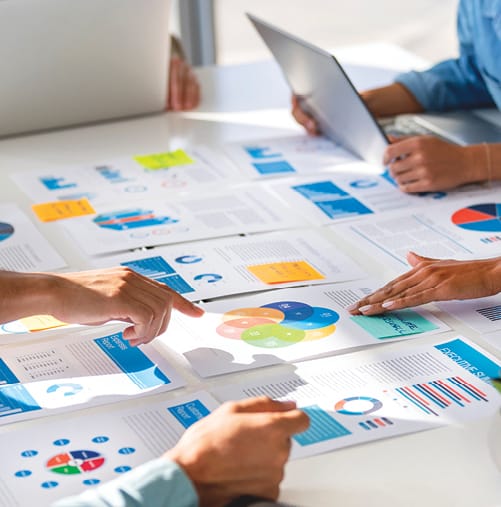 Baker's Software Solutions* Service Package Includes:
Asset/Liability Analysis – Interest Rate Risk Monitor (IRRM®)
Your management team will find that The Baker Group's quarterly review of the loan and deposit information outlined in the Interest Rate Risk Monitor and Asset Liability Analysis is an effective tool in managing your risk and performance.
Bond Accounting – Baker Bond Accounting® (BBA)
The Baker Group will provide you with accurate, easy-to-read reports delivered electronically to you each month.
Investment Analysis – Advanced Portfolio Monitor (APM®)
The Advanced Portfolio Monitor is a key monthly report that we utilize to help you measure, monitor, and manage the overall risk and performance of your investments.
Balance Sheet Liquidity – Dynamic Liquidity Monitor (DLM)
The Dynamic Liquidity Monitor allows users to simulate multiple "what if" scenarios to assess impacts on balance sheet liquidity. It is effectively a dynamic "sources and uses" model that enables you to adjust assumptions on a variety of things.
To obtain the resources you need to maximize the performance of your financial institution, contact our Financial Strategies Group at 800.937.2257, or FreeTrial@GoBaker.com.
*The Baker Group, LP is the sole authorized distributor for the products and services developed and provided by The Baker Group Software Solutions, Inc.
Bond refinancings or "refundings" are used by municipalities to save debt service costs on outstanding bonds or to modify certain bond covenants or financing terms.…
Read More

→
Backtesting Your Interest Rate Risk Model Throughout 2023, regulatory bodies have advised community financial institutions to undertake more extensive interest rate risk (IRR) management procedures.…
Read More

→
Treasury yields are down again this week on softening economic data and well-received Treasury sales. In fact, the 10-year fell during the month of November…
Read More

→
The holiday week was short but not without news. An impressive 20-year Treasury auction on Monday kicked off the week with vigor. Decent demand for…
Read More

→
Click Here to Watch Video Presented by: Ryan Hayhurst – President Ryan@GoBaker.com 800.962.9468
Read More

→
Click Here to Watch Video Presented by: Ryan Hayhurst – President Ryan@GoBaker.com 800.962.9468
Read More

→
1601 NW Expressway, 21st Floor
Oklahoma City, OK 73118
Phone: 405.415.7200
Toll-Free: 800.937.2257
Fax: 405.415.7392