The Baker Group continues to use our expertise to share the latest information in a way that's timely and accessible. We provide numerous educational tools to help empower our clients and the communities they serve.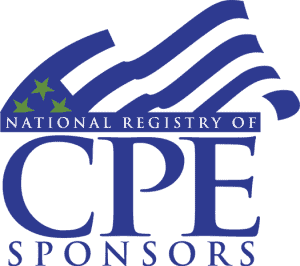 The Baker Group is registered with the National Association of State Boards of Accountancy (NASBA) as a sponsor of continuing professional education on the National Registry of CPE Sponsors.
Seminars & Speaking Events
The Baker Group representatives speak at banking schools, seminars, conventions, and workshops across the country in order to help financial institutions gain insights and education on key topics that are relevant to their respective institutions. There are no costs for these seminars.
Webinars
Our quarterly conference calls and webinars are an additional source of education for financial institution managers and directors seeking guidance and a deeper understanding of today's important issues. There are no costs for these webinars.
Bond School
Baker Bond School gives new portfolio managers and beginners to fixed income investing the knowledge to better understand the various types of securities available, how...
ALM School
The Baker Asset/Liability Management School gives attendees the knowledge to better understand the fundamentals of asset/liability management, interest rate risk management, and the ALCO process.
I recently joked that I have read an article every week for the past year that says a recession is starting the next month. But…
Read More

→
As most investors know, primary mortgage rates are priced off mortgage-backed securities (MBS). The value of MBS, like all long-term fixed-rate bonds, is influenced by…
Read More

→
Happy Friday Everyone! I hope everyone is finally enjoying some cooler weather and some good football games. This week brought us some key inflation releases…
Read More

→
Labor Day has now come and gone, and the "unofficial" end of summer is now officially in the rearview mirror. The short trading week proved…
Read More

→
Click Here to Watch Video Presented by: Ryan Hayhurst – President Ryan@GoBaker.com 800.962.9468
Read More

→
Click Here to Watch Video Presented by: Ryan Hayhurst – President Ryan@GoBaker.com 800.962.9468
Read More

→
1601 NW Expressway, 21st Floor
Oklahoma City, OK 73118
Phone: 405.415.7200
Toll-Free: 800.937.2257
Fax: 405.415.7392