This week, various Federal Reserve Presidents were scattered across the country speaking at various events. Minneapolis Fed President, Neel Kashkari, said the central bank probably has "more work to do on our end, to try to bring inflation back down". He also stated, "we should not be fooled by a few months of positive data". Dallas Fed President Lorie Logan said that she did not believe halting interest rate hikes was justified based on recent economic data. Others seemed to be a little more cautious, including Chicago Fed President, Austan Goolsbee, (say that name ten times fast) as he told CNBC that voting for the most recent rate hike in May was a "close call" because of his worries over tightening credit conditions in the wake of the recent bank failures. Their comments come at a time when many think the Fed could be close to an end of their most aggressive tightening cycle in decades.
On Monday, the New York Empire State Manufacturing Index unexpectedly sank to -31.8 (est. -3.9) in May from 10.8 in April. It is the lowest reading in four months, pointing to a sharp drop in the manufacturing business activity in the state of New York.
Retail sales data was released on Tuesday and retail sales rose 0.4% (est. 0.8%) in April, less than expected, as consumers struggled with inflation. Excluding auto-related figures, sales increased 0.4%, which was in line with expectations. The gain in retail sales appears to mostly reflect higher prices as the Consumer Price Index also rose 0.4% in the month of April. Retail sales are a big part of consumer spending and offer insight into the strength of the economy.
Permits for future U.S. single-family homebuilding jumped to a seven-month high in April, giving the housing market a small boost, but tightening credit conditions could make it difficult for some building to obtain financing for new projects. On Wednesday, the Commerce Department reported that overall housing starts increased 2.2% to a rate of 1.401 million units in April, slightly above economists' expectations of 1.400 million units. Overall, building permits dropped 1.5% to a 1.42 million annual rate in April.
Yesterday, the weekly initial jobless claims fell by 22,000 to 242,000. The prior week's numbers had been heavily boosted by a jump in filing in Massachusetts, which accounted for nearly half of the increase of the (unadjusted) filings across the nation. State officials in Massachusetts say it was "an increase in fraudulent claim activities."
Next week's economic data releases include new home sales as well as the latest on personal income and spending data. The Fed Meeting minutes for the May meeting will be released next Wednesday providing more insight into the latest rate hike last month. Next Friday will also provide more insight into the inflation picture with the release of the PCE Deflator for the month of April.
Bonds are selling off this morning with the longer part of the yield curve selling off the most. Of note this week is the movement of the 2-Year Treasury Bond. The yield on the 2-Year Treasury has risen approximately 30 basis points this week as investors looked to remarks from Fed speakers for hints about monetary policy and assessed how that may affect the economy. Lastly, I can't forget to mention fears about the U.S. defaulting on its debt appeared to be somewhat calmed recently as progress appeared to be made in debt ceiling deal negotiations. House Speaker Kevin McCarthy suggested yesterday that a resolution may be found as soon as next week.
I'd rather not find out what would happen if the U.S. were to default on their debt…until then…have a great weekend!
2-Year Treasury Bond (5/15/23 to Today)

Source: CNBC
The Baker Group is one of the nation's largest independently owned securities firms specializing in investment portfolio management for community financial institutions.
Since 1979, we've helped our clients improve decision-making, manage interest rate risk, and maximize investment portfolio performance. Our proven approach of total resource integration utilizes software and products developed by Baker's Software Solutions* combined with the firm's investment experience and advice.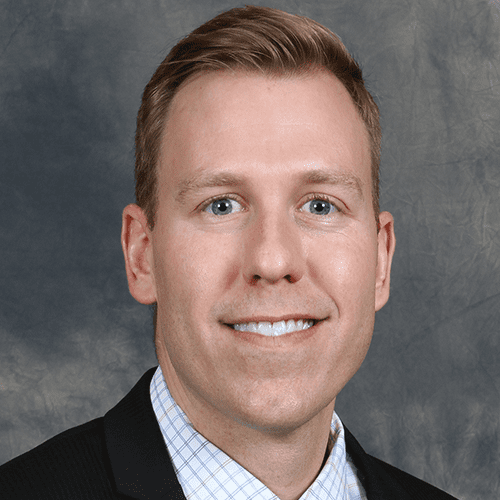 Author
Dale Sheller
Associate Partner
Financial Strategies Group
The Baker Group LP
DSheller@GoBaker.com
800.937.2257
*The Baker Group LP is the sole authorized distributor for the products and services developed and provided by The Baker Group Software Solutions, Inc.
INTENDED FOR USE BY INSTITUTIONAL INVESTORS ONLY. Any data provided herein is for informational purposes only and is intended solely for the private use of the reader. Although information contained herein is believed to be from reliable sources, The Baker Group LP does not guarantee its completeness or accuracy. Opinions constitute our judgment and are subject to change without notice. The instruments and strategies discussed here may fluctuate in price or value and may not be suitable for all investors; any doubt should be discussed with a Baker representative. Past performance is not indicative of future results. Changes in rates may have an adverse effect on the value of investments. This material is not intended as an offer or solicitation for the purchase or sale of any financial instruments.