Bond and stock markets were jostled to a rude awaking after a sleepy weekend as a wave of bank downgrades on Monday rekindled jitters about the health of the US financial system. Moody's Investors Service cut credit ratings on 10 small and midsized lenders, citing stress from higher interest rates, a potential recession in 2024, and struggling commercial real estate assets. The agency also placed six very large banks, including Bank of New York Mellon, US Bancorp, State Street, and Truist Financial on review for potential downgrades.
The warning flag from Moody's renewed focus on stress within the industry brought on by the rapid move higher in interest rates that has raised the cost of nearly every available funding source for financial institutions. There was a broad move to safety in the wake of the news and bond yields sank with the 10-year US Treasury falling 10 basis points and remaining volatile throughout the day.
The other key event for the week was Thursday's Consumer Price Index (CPI) report, which appeared to indicate the Fed may finally have the inflation situation under control. The index rose 3.2% YoY vs. 3.3% expected, which marked the smallest back-to-back increase in more than two years. Markets took this as a sign the Fed may be able to end its aggressive tightening campaign. Futures markets have now all but priced out the possibility of a rate hike in September. Bond yields fell yet again on the CPI news as well as a slightly elevated jobless claims report on Thursday as investors appear to believe the window to add higher yielding fixed assets on the books is closing.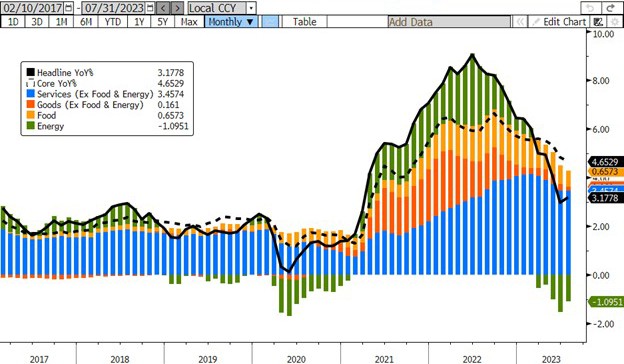 Next week, we will get retail sales and several different releases of housing data. Retail sales are expected to pick up a bit after declining more than expected in June. The housing numbers are expected to stay fairly flat for the month of July vs. June. Also of note next week are the FOMC minutes which come out on Wednesday and will add more insight to the monetary policy stances of the various members.
The Baker Group is one of the nation's largest independently owned securities firms specializing in investment portfolio management for community financial institutions.
Since 1979, we've helped our clients improve decision-making, manage interest rate risk, and maximize investment portfolio performance. Our proven approach of total resource integration utilizes software and products developed by Baker's Software Solutions* combined with the firm's investment experience and advice.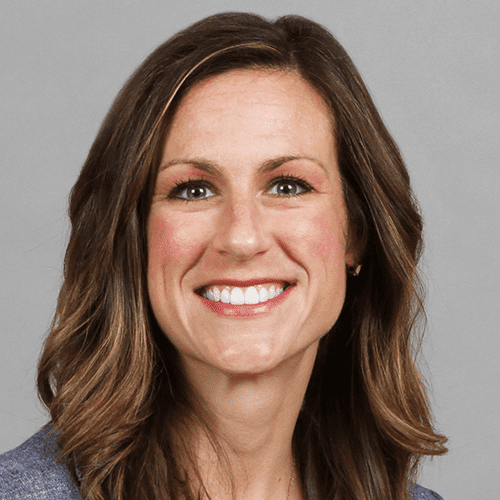 *The Baker Group LP is the sole authorized distributor for the products and services developed and provided by The Baker Group Software Solutions, Inc.
INTENDED FOR USE BY INSTITUTIONAL INVESTORS ONLY. Any data provided herein is for informational purposes only and is intended solely for the private use of the reader. Although information contained herein is believed to be from reliable sources, The Baker Group LP does not guarantee its completeness or accuracy. Opinions constitute our judgment and are subject to change without notice. The instruments and strategies discussed here may fluctuate in price or value and may not be suitable for all investors; any doubt should be discussed with a Baker representative. Past performance is not indicative of future results. Changes in rates may have an adverse effect on the value of investments. This material is not intended as an offer or solicitation for the purchase or sale of any financial instruments.