Happy Friday, wherever you may be reading this! Here is your economic week in review!
All eyes were on the Federal Reserve this week as the Fed concluded their two-day meeting with a unanimous decision to leave interest rates unchanged. The Fed statement noted that recent indicators suggest that economic activity has been expanding at a solid pace, but that inflation remains elevated. The statement also noted that tighter credit conditions are likely to weigh on economic activity, hiring, and inflation, but that the extent of these effects remains uncertain. The updated Dot Plot showed that 12 members saw one additional rate hike in 2023 and seven members wanting none. The median member expected only two rate cuts in 2024 versus previous expectations for four rate cuts. The new expectation for the Fed Funds rate in 2026 is at 3% with the long run projection remaining at 2.5%. The updated Summary of Economic Projections showed an unemployment rate projection for 2024 was lowered from 4.5% to 4.1% suggesting members expect a "soft landing". The GDP projection for 2024 was upgraded from 1.1% to 1.5%.
Chairman Powell stated during his press conference that the Committee believes that the economy is "strong enough" to withstand further rate hikes. However, he noted the Committee will continue to assess the date and make adjustments to its policy as needed. The Fed is leaving the door open for further rate hikes, but as stated many times by Chairman Powell, they will be data dependent. As of this morning, the CME Group's Fed Watch Tool shows a 27% chance rate hike at the November meeting and a 37% chance at the December meeting.
Aside from the Fed's meeting this week, the amount of economic data released was rather minimal. On Tuesday, the Home Builder Confidence Index fell to a 5-month low as higher mortgage rates continued to push more prospective home buyers out of the market. Additionally on Tuesday, Housing Starts fell 11.3% last month to an annual rate of 1.28 million units, well below estimates of 1.44 million units. Additionally, building permits rose 6.9% to a 1.54 million rate. That is the highest level since October 2022.
Yesterday, initial jobless claims fell to their lowest level in eight months last week as the labor market continues to show strength. Applications for jobless claims fell by 20,000 to 201,000 for the week ending September 16th. Sales of previously owned US homes declined in August to the lowest since the start of the year, restrained by limited inventory and high mortgage rates. Existing home sales decreased 0.7% from a month earlier to a 4.04 million annualized pace.
Next week's economic releases will be centered around next Friday's release of the Personal Consumption Expenditure Index (PCE), personal income and personal spending data. The year-over-year change of Headline PCE is expected to come in at a 3.5% change, with the month-over-month change expected to be 0.5%. Core PCE (excludes food and energy) is expected to increase 3.9% year-over-year and 0.2% month-over-month increase.
Enjoy the weekend and be careful out there!
The Baker Group is one of the nation's largest independently owned securities firms specializing in investment portfolio management for community financial institutions.
Since 1979, we've helped our clients improve decision-making, manage interest rate risk, and maximize investment portfolio performance. Our proven approach of total resource integration utilizes software and products developed by Baker's Software Solutions* combined with the firm's investment experience and advice.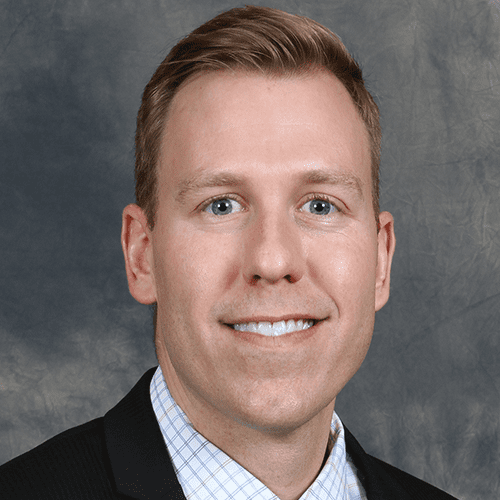 Author
Dale Sheller
Associate Partner
Financial Strategies Group
The Baker Group LP
DSheller@GoBaker.com
800.937.2257
*The Baker Group LP is the sole authorized distributor for the products and services developed and provided by The Baker Group Software Solutions, Inc.
INTENDED FOR USE BY INSTITUTIONAL INVESTORS ONLY. Any data provided herein is for informational purposes only and is intended solely for the private use of the reader. Although information contained herein is believed to be from reliable sources, The Baker Group LP does not guarantee its completeness or accuracy. Opinions constitute our judgment and are subject to change without notice. The instruments and strategies discussed here may fluctuate in price or value and may not be suitable for all investors; any doubt should be discussed with a Baker representative. Past performance is not indicative of future results. Changes in rates may have an adverse effect on the value of investments. This material is not intended as an offer or solicitation for the purchase or sale of any financial instruments.