September quarter-end may hit with a quite a bang this year as a government shutdown seems imminent with lawmakers nowhere near a deal and government funding set to run out at the end of the day on September 30th. While the government will continue to make payments on Treasury bonds and other forms of debt during a shutdown, it still adds a degree of uncertainty to an already uneasy market. Bond yields moved around quite a lot this week and are ending the week lower, with the 2yr hovering around 5% and the 10yr around 4.5% as of this writing.
The week's most closely watched economic data was the Personal Consumption Expenditures (PCE) reading released just this morning as it is the Fed's preferred measure of underlying inflation. Headline PCE came in as expected at 3.5% and Core PCE, which excludes the volatile food and energy components, rose at the slowest monthly pace since late 2020. This is also the first time in more than two years that the Core PCE reading has come in under 4%. To be sure, it is still higher than desired but does help lay some groundwork for the Fed to forgo an interest-rate hike at their next meeting in November.
A lesser covered, albeit more comprehensive measure of inflation, the GDP Price Index, was also released this week and came in well below expectations. Unlike CPI and PCE, which measure the change in a basket of goods and services purchased by consumers, the GDP Price Index measures the change in a basket of goods and services produced and so is able to capture business and government consumption as well as consumer. The reading for the second quarter was revised down to 1.7%, suggesting overall inflation is already below the Fed's 2% target even if consumer inflation remains stickier.
On the housing front, both new home sales and pending home sales undershot expectations for the month of August. New home sales fell -8.7% to a five-month low of 675k annualized pace, marking the largest drop in nearly a year as persistently high prices and elevated mortgage rates continue to pressure would-be-buyers. New homes sales have been much more resilient than existing home sales this cycle as they are not plagued by the same supply constraints brought on by existing homeowners' reluctancy to give up their low mortgage rates. Builders have been offering incentives but those can only partially offset the pervasive affordability challenges prospective buyers face.
Pending home sales fell a whopping -7.1% in August vs. -1.0% expected to the lowest level since the pandemic shutdown days of April 2020. Mortgage rates, which recently surged to a 23-year high, continue to inhibit demand. High mortgage rates compared with high home prices are resulting in one of the most unaffordable housing markets ever and all but freezing an important sector of the US economy. Increased inventory and more accommodative mortgage rates will be necessary to restore housing to a healthy functioning market but those may remain elusive while fighting inflation remains the Fed's focus.
Next week we start the quarter with a smattering of all-important jobs data. Last month, the jobs data showed the labor market softening in an orderly, manageable fashion. This month is expected to show continued moderation but any surprise to the up or downside will most certainly move markets.
The Baker Group is one of the nation's largest independently owned securities firms specializing in investment portfolio management for community financial institutions.
Since 1979, we've helped our clients improve decision-making, manage interest rate risk, and maximize investment portfolio performance. Our proven approach of total resource integration utilizes software and products developed by Baker's Software Solutions* combined with the firm's investment experience and advice.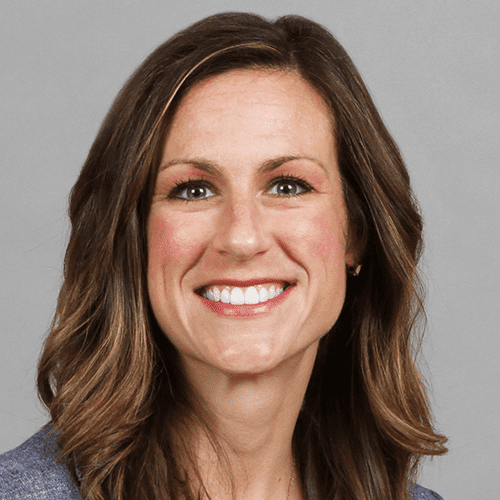 *The Baker Group LP is the sole authorized distributor for the products and services developed and provided by The Baker Group Software Solutions, Inc.
INTENDED FOR USE BY INSTITUTIONAL INVESTORS ONLY. Any data provided herein is for informational purposes only and is intended solely for the private use of the reader. Although information contained herein is believed to be from reliable sources, The Baker Group LP does not guarantee its completeness or accuracy. Opinions constitute our judgment and are subject to change without notice. The instruments and strategies discussed here may fluctuate in price or value and may not be suitable for all investors; any doubt should be discussed with a Baker representative. Past performance is not indicative of future results. Changes in rates may have an adverse effect on the value of investments. This material is not intended as an offer or solicitation for the purchase or sale of any financial instruments.