Tis the season everyone! Bowl Season that is! Tonight, we can all enjoy the Hometown Lenders Bahamas Bowl! Don't worry if you miss tonight's bowl game because there are 41 more to enjoy. Happy Holidays and Happy Friday everyone! This is your week in review.
The markets were focused on this week's (and final for the year) Federal Reserve meeting which concluded on Wednesday with the Fed announcing another hike in interest rates. The announcement of a rate hike didn't come to a surprise to many; however, the 50-basis point increase marked a slower pace of rate increases from the Fed after four consecutive 75-basis point rate hikes. With the 50-basis point rate this week, the Federal Reserve has raised rates 425 basis points this year. The updated Dot Plot (illustration below) showed a terminal or peak Fed Funds rate of 5.1% next year before dropping down to 4.1% in 2024 and 3.1% by 2025.
On Tuesday, the November Consumer Price Index (CPI) was released. Stock and bond prices soared on Tuesday as the BLS report showed the CPI rose less than expected in November, further reinforcing the thought that inflation has peaked, and the Fed is nearing the end of their most aggressive tightening cycle in 40 years. CPI rose just 0.1% in November with expectations for a 0.3% increase. CPI rose 7.1% from a year ago, below the expectations for a 7.3% increase. Excluding food and energy, Core CPI rose just 0.2% for the month and 6.0% from a year ago, below the expectations for a 0.3% monthly increase and a 6.1% year over year increase. The largest drops were in energy prices, commodities, used cars, and medical services while the closely watched shelter component rose by the smallest amount since July. This CPI report was very good news for the Fed and solidified their decision to raise rates by 50-basis points this week.
Consumers pulled back on spending in November (my Amazon account would beg to differ) as retail sales for the month declined 0.6%, worse than the expected 0.3% decline. Measures that exclude autos and both autos and gas sales both showed 0.2% declines. Spending increased in some areas, including at grocery stores, health and personal care stores and restaurants and bars. Inflation, which Americans have been experiencing most of this year, is shaping up to become the defining factor for the holiday shopping season.
Next week marks the last week of Christmas and is typically the week when I finally start my Christmas shopping. Next week brings us important housing market data. Housing starts, building permits, and existing home sales data will be released early next week. Many housing related economic releases are seen as leading economics indicators and can paint a good picture of where the economy may be heading before other lagging or coincident economic indicators start to downturn.
Have a great weekend!
Federal Reserve DOT Plot – December 2022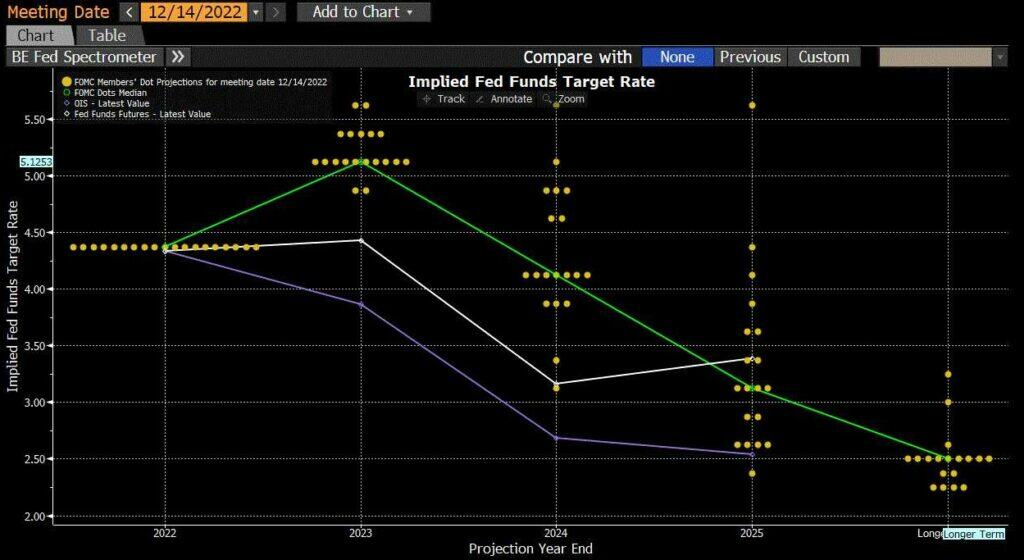 The Baker Group is one of the nation's largest independently owned securities firms specializing in investment portfolio management for community financial institutions.
Since 1979, we've helped our clients improve decision-making, manage interest rate risk, and maximize investment portfolio performance. Our proven approach of total resource integration utilizes software and products developed by Baker's Software Solutions* combined with the firm's investment experience and advice.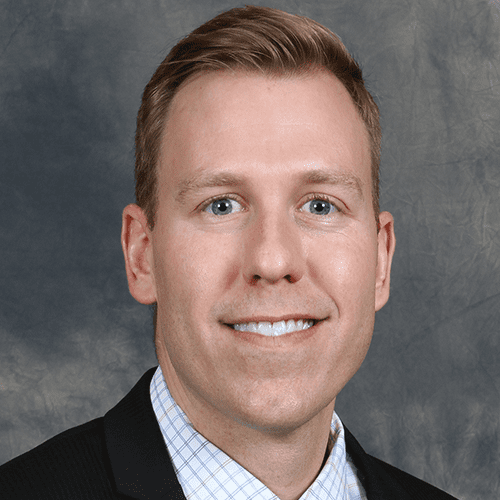 Author
Dale Sheller
Associate Partner
Financial Strategies Group
The Baker Group LP
DSheller@GoBaker.com
800.937.2257
*The Baker Group LP is the sole authorized distributor for the products and services developed and provided by The Baker Group Software Solutions, Inc.
INTENDED FOR USE BY INSTITUTIONAL INVESTORS ONLY. Any data provided herein is for informational purposes only and is intended solely for the private use of the reader. Although information contained herein is believed to be from reliable sources, The Baker Group LP does not guarantee its completeness or accuracy. Opinions constitute our judgment and are subject to change without notice. The instruments and strategies discussed here may fluctuate in price or value and may not be suitable for all investors; any doubt should be discussed with a Baker representative. Past performance is not indicative of future results. Changes in rates may have an adverse effect on the value of investments. This material is not intended as an offer or solicitation for the purchase or sale of any financial instruments.