Happy Christmas Eve…Eve! This morning, my two-and-a-half-year-old daughter asked me "Daddy, what do you want for Christmas?" I told her "I'd love for this inflation to cool off a little." She replied with "do you agree with the Fed saying the personal consumption expenditures price index is their preferred measure of inflation over the closely tracked consumer price index?" I told her the thought is that the PCE index more accurately reflects consumers' spending habits as it allows for substitutions as the price of a good or service gets too high. Kids these days!
This morning the Bureau of Economic Analysis reported that core personal consumption expenditures (PCE) price index, which excludes food and energy prices, climbed 4.7% in November from the year prior and a month-over-month increase of 0.2%. Economists expected an increase of 4.6% and 0.2%, respectively. Headline PCE increased 5.5% on a year-over-year basis and 0.1% for the month. Both of these increases came in line with expectations. The PCE index is the lowest since October 2021 but remains about the Fed's 2% goal. The 450bps of Fed tightening in 2022 appears to be helping to cool off inflation. The Fed's next policy setting announcement isn't until February 1st of next year.
Friday's report also showed that spending continued to rise in November, but at a much slower pace than in previous months. Spending was up 0.1% in November as compared to 0.9% the month before. Households boosted spending on services last month while cutting spending on goods, including autos. Personal income increased by 0.4% in November, down from 0.7% in October.
Consumer sentiment in the U.S. rebounded a bit more than expected. The University of Michigan's consumer sentiment index improved from a reading of 56.8 in November to 59.7 in December. Consumer sentiment remains low, but some consumers' negative attitudes have softened on the basis of easing pressures from inflation. Consumers' inflation expectations one year ahead declined noticeably, from 4.9% in November to 4.4% in December.
Earlier this week, some real estate related data came in by the way of housing starts, building permits and existing home sales. Higher mortgage rates and other borrowing costs have cooled off the real estate market this year. Housing starts fell in November for the third straight month as they fell by 0.5% from the previous month. Outside of the pandemic plunge, single-family starts are the weakest since February 2019. Building permits fell by 11.2%, compared to a 3.3% drop the prior month of October.
Next week is a light economic data release week given the holidays. Until then, Happy Holidays and Merry Christmas everyone!
Core PCE Year over Year Change (July 2016 to Present)

The Baker Group is one of the nation's largest independently owned securities firms specializing in investment portfolio management for community financial institutions.
Since 1979, we've helped our clients improve decision-making, manage interest rate risk, and maximize investment portfolio performance. Our proven approach of total resource integration utilizes software and products developed by Baker's Software Solutions* combined with the firm's investment experience and advice.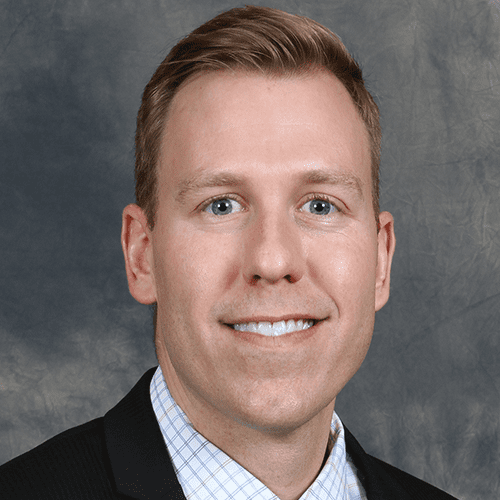 Author
Dale Sheller
Associate Partner
Financial Strategies Group
The Baker Group LP
DSheller@GoBaker.com
800.937.2257
*The Baker Group LP is the sole authorized distributor for the products and services developed and provided by The Baker Group Software Solutions, Inc.
INTENDED FOR USE BY INSTITUTIONAL INVESTORS ONLY. Any data provided herein is for informational purposes only and is intended solely for the private use of the reader. Although information contained herein is believed to be from reliable sources, The Baker Group LP does not guarantee its completeness or accuracy. Opinions constitute our judgment and are subject to change without notice. The instruments and strategies discussed here may fluctuate in price or value and may not be suitable for all investors; any doubt should be discussed with a Baker representative. Past performance is not indicative of future results. Changes in rates may have an adverse effect on the value of investments. This material is not intended as an offer or solicitation for the purchase or sale of any financial instruments.