Upcoming Events: Seminars, Webinars, Conference Calls, and Schools
Vestibulum lacinia
Vestibulum lacinia. Integer velit magna, varius non, consectetuer nec, fringilla et, tellus. Duis a felis et massa cursus congue. Class aptent taciti sociosqu ad litora torquent per conubia nostra, per inceptos himenaeos. Ut congue justo molestie quam. Proin lacus nisi, eleifend non, consequat quis, posuere ut, libero. In nunc. Phasellus vulputate. Mauris sit amet est. Cras leo. Pellentesque habitant morbi tristique senectus et netus et malesuada fames ac turpis egestas. Integer porttitor sapien sit amet risus.
Cras nunc. Nullam euismod turpis sit amet enim. Etiam lacinia. Nullam cursus, nibh et euismod venenatis, mauris nunc malesuada turpis, a fringilla sapien felis eu leo. Ut feugiat hendrerit nisl. Fusce non nunc eget purus iaculis gravida. Pellentesque id turpis eu sapien pretium pellentesque. Sed sed augue volutpat massa viverra volutpat. In non nisi. Vestibulum ut mi at turpis auctor dignissim. Cras vel velit sit amet massa facilisis feugiat. Nulla sit amet libero quis velit vestibulum varius.
Interest Rate Risk and Investment Strategies Seminar
December 5, 2023
Location
JW Marriott Mall of America
2141 Landau Lane
Minneapolis, MN 55425
800.228.9290
Event Details
In 2020, the global COVID pandemic set into motion a series of historically unprecedented economic policies that upended markets and financial institutions, as well as the global economy itself. Massive amounts of liquidity and stimulus by policymakers enabled a fast recovery, but financial institutions found themselves awash in excess liquidity needing to be put to work at historic lows in yield. With time, the explosion of reserves also triggered an inflationary impulse unlike anything seen in decades. The Fed has been scrambling to get back in front of events and regain control of inflation ever since. The resulting rate hikes and monetary policy tightening have been unprecedented in both speed and magnitude. Portfolio managers now find themselves with scarce liquidity and deep unrealized losses, not because of poor management or asset quality, but simply because of the enormous swing in liquidity.
This seminar will examine the challenges now faced by CEOs, CFOs, and investment officers who must navigate the next phase of these uncharted waters. Join us for an in-depth discussion of the following topics:
Economic and Market Update — Review of current economic conditions and the outlook for growth, inflation, and interest rates
The Fed's Next Moves — Update on the rate outlook and likely next steps for Federal Reserve monetary policy
Interest Rate Risk — How to ensure you are prepared for uncertain balance sheet challenges and a constantly changing regulatory focus
Liquidity Risk Management — Tools and best practices for managing liquidity risk
Investment Portfolio Strategies — Adapting your strategy and finding the best relative value for the rate environment
MBS/CMO Market — Balancing prepayment and extension risk in a changing environment for mortgage securities
Municipal Market Update — Thoughts and strategies on managing municipal credit risk and finding the best relative value
Attendees
Who should attend: Financial institutions' CEOs, CFOs, investment officers, board members, and those who are directly or indirectly responsible for financial management functions will benefit from this seminar. There is no cost for this seminar.
Attendance to The Baker Group's Interest Rate Risk and Investment Strategies Seminar is limited in order to allow attendees as much one-on-one and Q&A time as needed.
Accommodations
A block of rooms is available at the JW Marriott. Identify yourself as a Baker Group attendee when calling 800.228.9290 for hotel reservations. The special room rate will be available until October 30, 2023 or until the room block is sold out. Hotel price: $249 + fees/tax.
JW Marriott Minneapolis
Mall of America
2141 Landau Lane
Minneapolis, MN 55425
800.228.9290
Hotel price: $249 + fees/tax
Tuesday, December 5, 2023
| Time | Agenda |
| --- | --- |
| 7:30 am | Breakfast |
| 8:30 am | Seminar |
| 12:00 pm | Lunch |
| 4:00 pm | Conclusion |
Course Format
Group live program.
Prerequisites
Basic knowledge of finance and banking is recommended.
Knowledge Level
The level of learning for this seminar is intermediate.
Advanced Preparation
None.
CPE Credits
7 hours of Economics and Finance CPE credits will be earned for your attendance.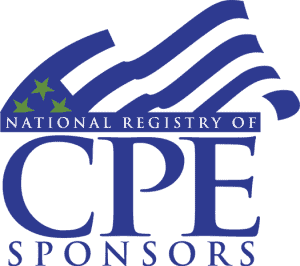 The Baker Group is registered with the National Association of State Boards of Accountancy (NASBA) as a sponsor of continuing professional education on the National Registry of CPE Sponsors. State boards of accountancy have final authority on the acceptance of individual courses for CPE credit. Complaints regarding registered sponsors may be submitted to the National Registry of CPE Sponsors through its website: www.nasbaregistry.org.
After completing this seminar, you will be able to:
Identify Key Balance Sheet Trends that Relate to Interest Rate Risk
Answer Questions About Regulatory Requirements for Interest Rate Risk Reporting
Recognize the Difference Between Earnings at Risk and Capital at Risk
Explain the Relationship Between Price Risk and Cash Flow Volatility in Bond Portfolios
Measure and Assess Relative Value Between and Among Bonds
Refunds/Suggestions
Because this seminar is presented without charge to attendees, there are no refund or cancellation policies. We do, however, welcome any constructive suggestions you might have concerning the seminar. Your comments should be directed to Skoshi Heron at 1.888.990.0010.